Late Night Television
Published on November 21st, 2014 | by Sharilyn Johnson
0
14 Reasons Why Jon Stewart and Stephen Colbert's Bromance is the Greatest [GIFs]
Jon Stewart was finally a real guest on The Colbert Report, just in time for it to end its run in December. Jon continued the long, proud tradition of he and Stephen trying – but completely failing – to hide their respect for each other.
The new book Bears & Balls: The Colbert Report A-Z covers the difference between how "character" Stephen and the "real" Stephen feel about Jon, and poses the critical question:
"Jon Stewart: great bromance, or greatest?"
So in the spirit of determining exactly where said bromance falls on the greatness scale, here are 14 solid pieces of evidence that make the case for "greatest."
They're on the same wavelength.
Because Stephen's goal is always to make Jon laugh…
…especially when gJon doesn't want to…
…which is frequently.
Jon has a bobblehead of Stephen in his office (from those Mr. Goodwrench ads).
Only Stephen could "fix" Jon.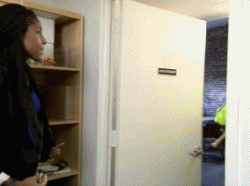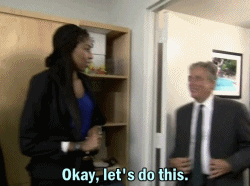 Their Super PAC debauchery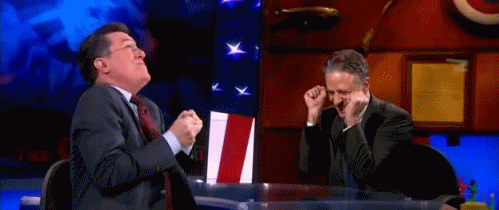 This mock tense moment at the Emmys…
…this genuine moment at the Emmys…
…and the love being returned.
When they were supposed play angry, but Jon couldn't find his mark.
This cosplay.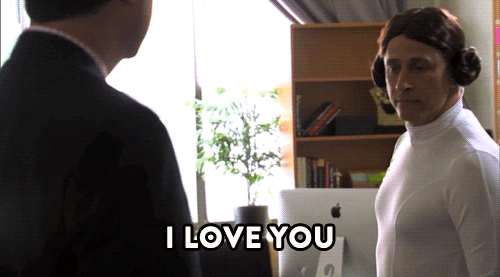 These three little words.
Because they'll drop the rivalry charade, and just hug it out.
Read more about the Jon/Stephen bromance in Bears & Balls: The Colbert Report A-Z, available through Amazon.